Blog Home
Mesa Falls Apartments: Sizzling Summer Grilling Adventures Await!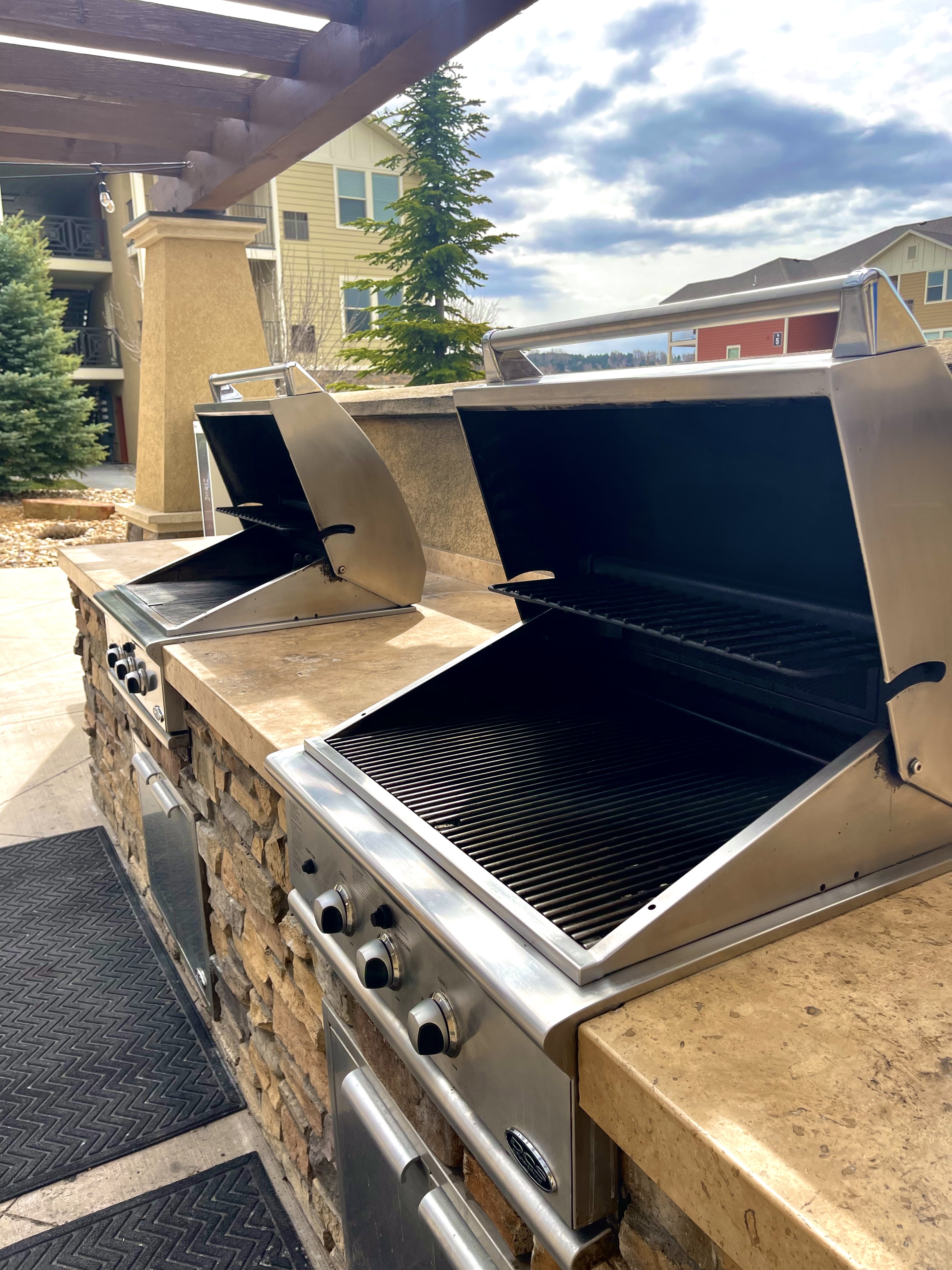 Embrace the Summer Vibes: The idyllic setting of Mesa Falls Apartments lends itself perfectly to summer grilling escapades. With beautifully manicured grounds and designated grilling areas, residents can immerse themselves in the essence of the season. The delightful sights, the scent of freshly cut grass, and the sound of laughter create an inviting backdrop for memorable outdoor cooking experiences.


Get Fired Up for Flavorful Creations: At Mesa Falls Apartments, grilling opens up a world of culinary possibilities that tantalize the taste buds. From perfectly seared steaks to juicy burgers, succulent chicken skewers, and melt-in-your-mouth grilled seafood, there's something to please every palate. Experiment with marinades, rubs, and spices to infuse your dishes with the flavors of summer, transforming ordinary meals into extraordinary feasts.


Vegetarian and Vegan Delights: For those who follow vegetarian or vegan lifestyles, Mesa Falls Apartments offers a bounty of plant-based grilling options. Fire up the grill for vibrant vegetable skewers, marinated tofu steaks, or mouthwatering grilled portobello mushrooms. Let the flavors of the season shine through, creating a colorful and delectable dining experience that will satisfy even the most discerning taste buds.


Gather for Grilling Socials: Mesa Falls Apartments is renowned for its strong sense of community, and summer grilling provides the perfect opportunity to foster connections with neighbors. Organize grilling socials where everyone can contribute their favorite dishes or share grilling tips and recipes. As laughter fills the air and delicious aromas intertwine, bonds are strengthened, memories are created, and lifelong friendships are formed.


Elevate Your Outdoor Dining Space: Transform your balcony or patio into a cozy outdoor oasis for alfresco dining. Dress up your space with comfortable seating, vibrant cushions, and ambient lighting to create an inviting atmosphere for enjoying your grilled masterpieces. Add a touch of greenery with potted plants or herb gardens, infusing freshness and serenity into your outdoor dining area.


Safety First, Grilling Always: While the focus is on fun and flavor, it's crucial to prioritize safety during your summer grilling adventures. Follow the grilling guidelines provided by Mesa Falls Apartments, including proper use of grills, fire safety measures, and designated grilling hours. Always have a fire extinguisher nearby, practice proper grill maintenance, and never leave the grill unattended.

At Mesa Falls Apartments, summer grilling is a cherished tradition that brings residents together in a celebration of good food, laughter, and community spirit. As the sun shines brightly, residents savor the flavors of the season, creating delectable grilled delights that ignite the senses. Whether you're a seasoned grill master or a novice cook, Mesa Falls Apartments provides the perfect setting to embark on a summer grilling adventure filled with joy, flavor, and warm memories. So fire up those grills, let the sizzling sounds serenade you, and make this summer one to remember at Mesa Falls Apartments!